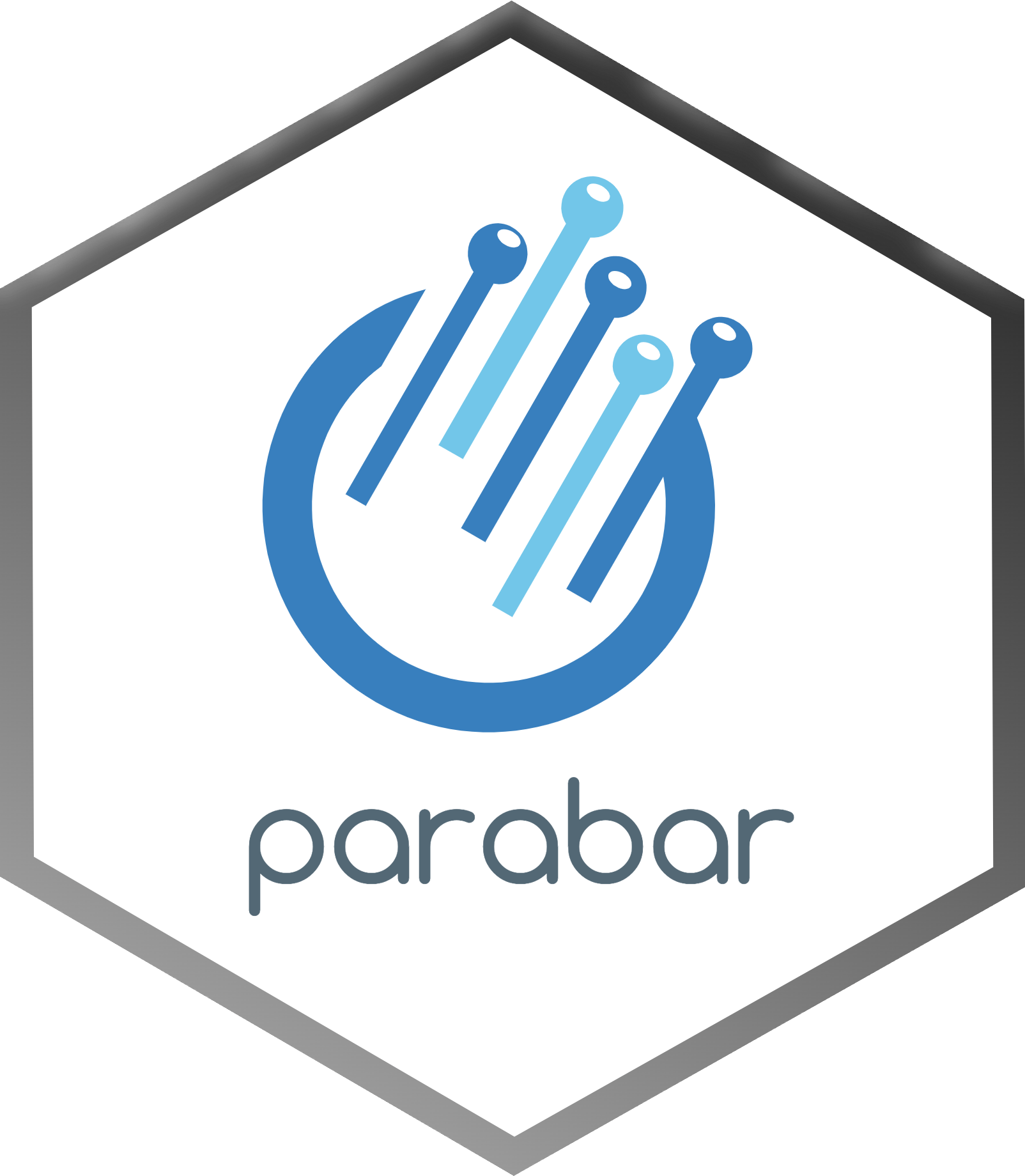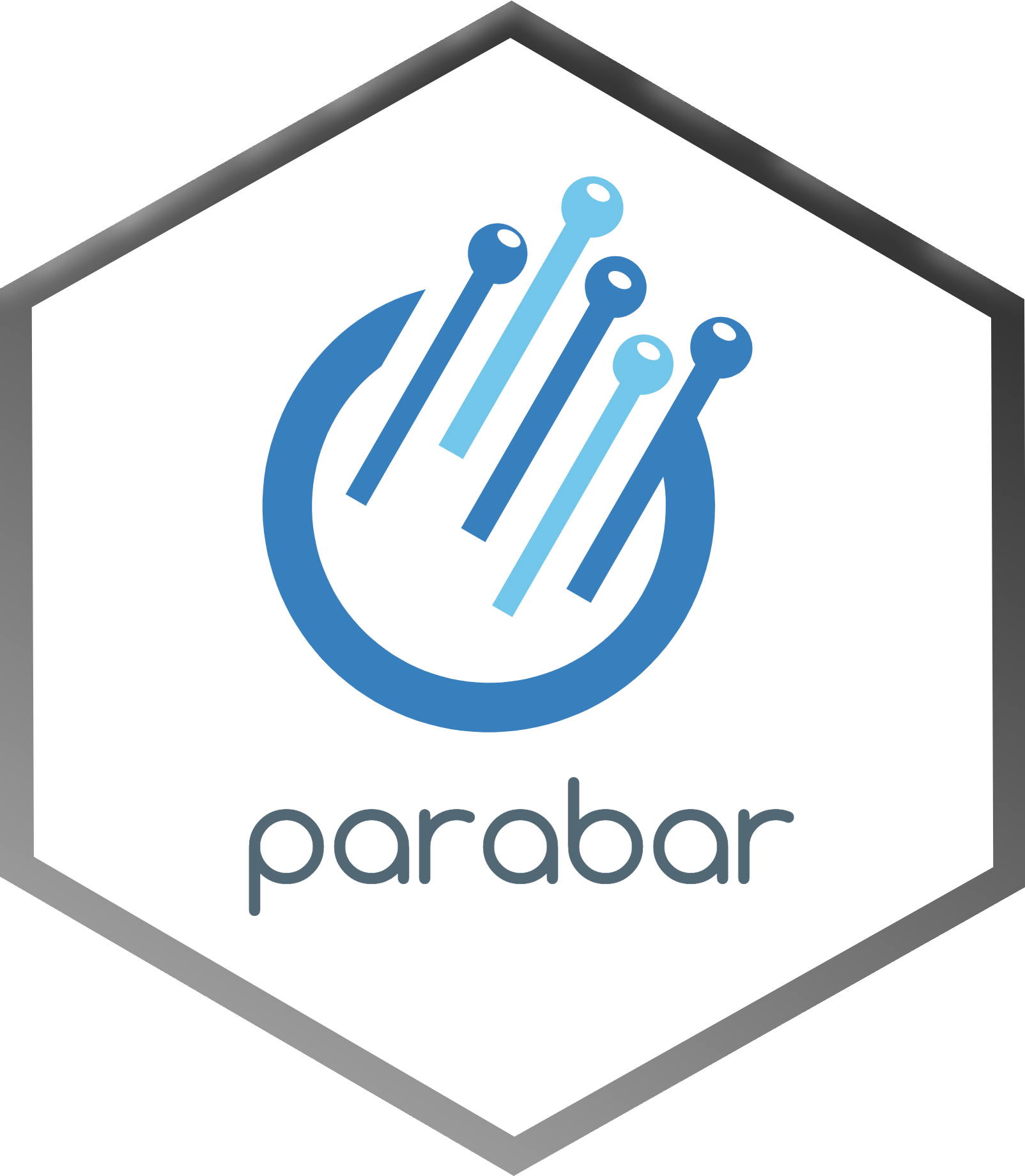 Progress Bar for Parallel Tasks
…and more
A parabar is a package designed to provide a simple interface for executing tasks in parallel, while also providing functionality for tracking and displaying the progress of the tasks.
This package is aimed at two audiences: (1) end-users who want to execute a task in parallel in an interactive R session and track the execution progress, and (2) R package developers who want to use parabar as a solution for parallel processing in their packages.
Installation
You can install parabar directly from CRAN using the following command:
Alternatively, you can also install the latest development version from GitHub via:
Usage
Below you can find a few examples of how to use parabar in your R scripts, both for end-users, and for developers. All examples below assume that you have already installed and loaded the package.
Users
In general, the usage of parabar consists of the following steps:
Start a backend for parallel processing.
Execute a task in parallel.
Stop the backend.
Optionally, you can also configure the progress bar if the backend created supports progress tracking, or perform additional operations on the backend.
Developers
parabar provides a rich API for developers who want to use the package in their own projects.
From a high-level perspective, the package consists of backends and contexts in which these backends are employed for executing tasks in parallel.
Contributing
Any contributions are welcome and greatly appreciated. Please open a pull request on GitHub.
To report bugs, or request new features, please open an issue on GitHub.